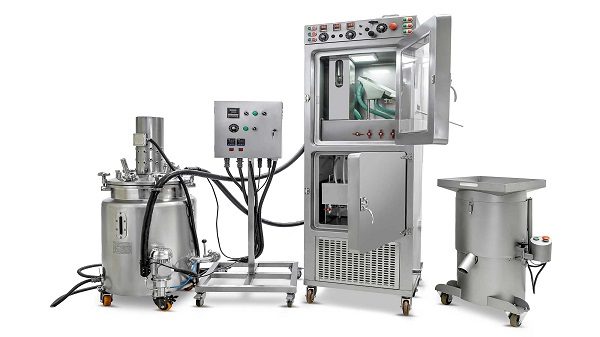 Unique technology of Encapsulation of CBD oil round seamless softgels capsules for Muslims,
vegan, healthy lifestyle. Hardware performance from 15,000 to 90,000 softgels capsules per 1 hour.
WATCH VIDEOS >>
We sell the equipment line for the production of CBD and Cannabis oil capsules. Open source code.
Free patent. No restrictions. No analogues. Royalty free. Raw materials are available on the open market.
СBD, Cannabis, Hemp and #Herbal oil vegan capsules. The capsule shell of algae material agar-agar.
The equipment meets all modern requirements for the production of CBD. Learning step by step. Advice and assistance in starting a business. Our company produces cost-effective and automatic equipment for
the production of round seamless capsules with oil inside. Now the global boom in Cannabis oil and CBD.
We have equipment to make round capsules with CBD and cannabis oil with a diameter of 3-6 mm. We invite your company to cooperate. We are looking for a company that will sell it in the United States, Canada, Europe. We give low price for dealers. Also, your company can buy a lot of equipment from us and rent it in the USA, Canada, Europe.